…I have done today to avoid book revisions:
(this is becoming a regular Sunday occurrence! hah.)
– Downloaded a trilogy of books recommended by a friend to my nook.
– Started the first one.
– Went to make fun of PepperMist because she doesn't have a nook, and wants one desperately and keeps hinting that her birthday is coming up.
– Realized she was still sleeping, and huffed in disappointment.
– Realized I buy more books now for the nook than I ever have before because its SO EASY and doesn't require me to take a shower, get dressed, leave the house.
– Decided I didn't care. Went back to reading.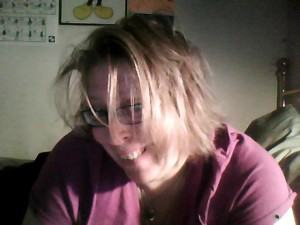 – In my pajamas
– and bedhead.
– Made up a bowl of one of my favorite comfort foods – Chef Boy R Dee Ravioli.
– [Don't judge me.]
– read up on the Scrivener for Windows updates – which actually required me to open my Scrivener, which is step one to revising.
– stared blankly.
– read a bit of what I'd written.
– Thought it was good.
– Came to my senses.
– Opened my third Diet Crack Coke of the day.
– bemoaned that REVISIONS R HARD
– Watched the cat climb my wall – literally.
– Wondered when the fuck I got so much rap on my ipod
– Remembered I have teenagers.
– Resolved to kick their asses.
– Bounced along to my humps [Whatcha gonna do with all that junk..]
– Blessed the Internets by NOT turning on the web cam…
– Wrote this post.
And it's only Noon. AWESOME.
ETA: 3:45 PM
– Manage to Edit/Revise a scene.
– Took a three hour nap.

Revising is HARD.