Right off the bat, this week, the girls dump on Cassie for what she said to the judges last week about the girls letting her down. Cassie is unable to really defend herself, and is shocked at how they are lecturing her about taking things too personally and isolating herself from the group. They decide it's best to let go and calm down, while they've left Cassie in tears. Girls are mean.
They head to the next workshop, where they get to bond with the dogs that play Elle's Bruiser in the show, Boo-Boo and Teddy. They get a sleep over so that they have the chance to bond, and the next day they'll be put through their paces in front of the trainers to see who managed to get the most out of their time together. They teach the girls the commands, and are told they have to make it believable – if Elle drags the dog around stage, the audience won't believe they like dogs. The dogs take to Autumn and Lauren naturally, and Cassie S. has problems and is frustrated as she blames her trust issues.
In the end, Autumn wins the challenge, and takes Celina with her on her reward: a date with BoBoo and Teddy, and Richard Blake, who plays Waner in LB: The Musical. It's a good reward, because the audition will have the girls singing "Serious" with Richard – it's the breakup scene, and has both comedic and tragic moments, so will really test the girls in all areas.
Meanwhile, Emma heads to the doctor and discovers she does have an infection due to quiting smoking, and she worries that her performance is going to suffer. No one really does outstandingly well – except Emma! So her worries were unfounded as she gets glowing remarks from the judges. The judges find the challenge telling, and it's easier to make their decision as they have Autumn, Cassie S. and Celina go to face them for elimination.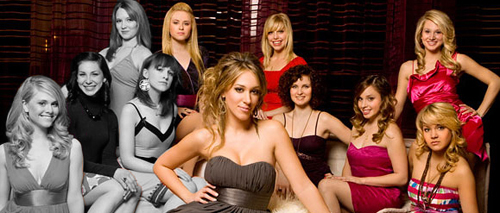 Paul says Cassie would be a better understudy, and she says she won't do it, she'll be a star. They also can't see Celina as Elle, and Autumn blames her performance on a bad day, getting her a lecture about consistency. Bernie cuts Celina, then tells the other two that another is going home as well, and then cuts Cassie, giving Autumn another chance to be consistent.