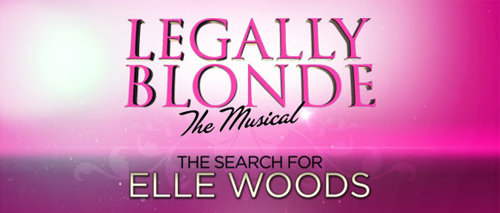 Remember that search for cheesy goodness on the reality circuit that my daughters and I can giggle helplessly too? Well, MTV steps up to the plate with Legally Blonde the Musicial – Search for Elle Woods! Hosted by Haylie Duff, who's promised to mentor (at least one of) the girls to their first starring role on Broadway, there is more pink then I thought humanly possible on the audition stage.
Last night was the premiere and we went from 50 hopefuls all the way down to ten while they danced and sang their little pink hearts out and discovered you need more of that extra "pink girl spirit" than ever before if you want to make the cut! They dance, and dance, and dance while director Jerry Mitchell is ruthless in his cutting them down to fifteen. Those 15 then hit more dance class, then are taught one of the hardest songs in the show by Seth Rudetsky who claims the last note lasts twice as long as forever – and listening to some of the performances later, he's right! Oy.
The girls are broken up into smaller groups for the dancing before the judges, Bernie Telsey, a casting director, Heather Hach, one of the writers and Paul Canaan, who's currently in Legally Blonde. Color them not really impressed, except by one girls guts to wear legwarmers with heels. Sexay. They sing next, some hoping that the singing will make up for their crappy dancing, and get individual reviews – some good, one too sexy, and other's cracking as badly as their voices on the last note.
They cut them down to the final 10 who will continue working with Haylie and the crew, all in hopes of donning that infamous Pink on stage before they're whisked away in a limo to see meet Laura Bell Bundy – the Elle Woods at the Palace Theatre. They wish them the best of luck and tell them "Stay Pink! Stay Positive! Big Snaps!"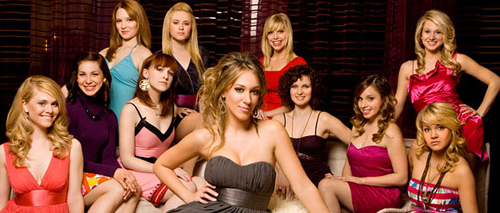 It doesn't get campier then that – though I may have to have my daughter write the reviews for this one, because man. That's a LOT of pink…